| | |
| --- | --- |
| Network Management | |
| | |
In today's growing business world, the necessity for on hand IT staff is at an ever increasing demand. For small to medium businesses this solution can be an extreme economic burden. In Office Networks solves this problem by providing out-of-house network engineers/computer technicians that are easy on your budget.
In Office Networks offers a full suite of technologies to help manage all of your businesses IT needs. In Office Networks supports a variety of infrastructure(s) and technologies, such as:

Microsoft


Dell


Cisco


Novell


Foundry


Corel


Veritas


Symantec


SMC networks


Linux


Unix


FreeBSD


many others
In Office Networks can effectively manage your network whether it be 2 computers or 2000, from one office, to several requiring LAN/WAN infrastructure. This includes Windows Desktop Support, Work Group Servers, Network Security (firewalls, etc.) Routing, Internet Acces, Printer Management, File Sharing, Database Management, etc.
No matter what your needs are, we can provide a solution that is not only convenient but catered to suite your economic needs. Some businesses find our services are only needed on a per-case basis, whereas many require that our technicians visit their site (either remotely or physically,) several times each month to perform scheduled maintenance and monitor the performance of the network/computer systems.
Call today to arrange a meeting with one of our technicians so that you may discuss exactly what your needs are, and In Office Networks can design a solution specifically for your business.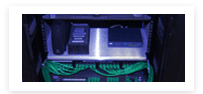 As businesses grow, they find that maintaining multiple offices becomes an integral part of their business. In Office Networks specializes in integrations such as these, using a variety of technologies such as VPN, DS3/T1, LAN/WAN, Fiber Optics, etc


In Office Networks has on hand a variety of staff proficient/certified in several industry fields including:

MCSE/MCP


CCNA/CCNP


A+/Network+


RedHat


Dell Certified


many others..



15 Melville Road North
Huntington Station, NY 11746
(631) 424-6900 (Office)
(631) 424-6901 (fax)

Click here for more