| | |
| --- | --- |
| Contact us | |
| | |
Every business requires a different level of service from In Office Networks. Maintaining an open channel of contact between you, the decision maker, and your service contractor is essential in maintaining a productive business relationship. Here at In Office Networks we do just that.
If you have a few specific questions, want to know more about who we are, or are interested in In Office Networks to service your organization's needs, all correspondence may be sent to:
In Office Networks, LLC.
15 Melville Road North
Huntington Station, NY 11746
(631) 424-6900 (Office)
(631) 424-6901 (Fax)
We'd love to talk to you, so give us a call at (516) 933-9669. However, for your convenience, you may fill out this online form and an In Office Networks representative will get back to you shortly.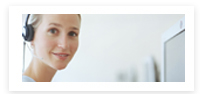 Think you really need that IT staff on hand, here's a few reasons why In Office Networks is the best choice:


With In Office Networks, you have an almost unlimited supply of skilled technicians each well versed in their own area of expertise. It's like having a whole IT staff on hand!

When the job calls for fast service, 24/hr response, or more than one technician, In Office Networks can help you.

Instead of accommodating a full-time employee, In Office Networks only comes when you are in need of service.